I am not big on New Year's Resolutions.  The way I see it is that any day is a good day to make a change for the better, make new plans, start something new, finish something old, make a habit, break a habit, whatever strikes your fancy.
I did have a thought that "more life, less work" would be a good plan.  It went right out the window on January 2nd.  So much for that idea.  January 3rd fared even worse in that regard.  Third time was apparently the charm because I managed to stop working fairly close to five o'clock.
Will I now magically stop working on time every day from now on?  No.  Of course not.  But I will keep trying, and maybe eventually I will come out on the plus side.
In addition to increasing the ratio of life to work, there is the matter of quality of life.  What do I want to do with all of this time I will have once I stop working so much?  I will strive to live my creative life, pursuing activities which support my knitting and spinning hobbies, with potential to expand into photography and return to writing.
In addition to continuing to follow my passion for knitting, spinning, and things fibery in general, I want to read more, for certain.  I used to read voraciously when I was younger and didn't have grown up responsibilities or the great time drain the Internet.  My reading appetite increased and decreased over time, and my tastes changed.  I moved into a house I had to share with another person, so I got rid of a lot of my books.  Then I started knitting with greater focus and frequency which led to greater skill and the discovery of fabulous yarns, so my disposable income went into yarn rather than books.
Last year, and it may have started in 2017, I started to rediscover books and their enchanting possibilities.  What I have not as yet rediscovered is my reading attention span.  I worry that reading takes away from my knitting (and now spinning, which I picked up last year), which it does because I can't really knit and read at the same time, but I need to not worry about it.  I knit for pleasure and to learn and create and as meditation, but I read for those same reasons, too.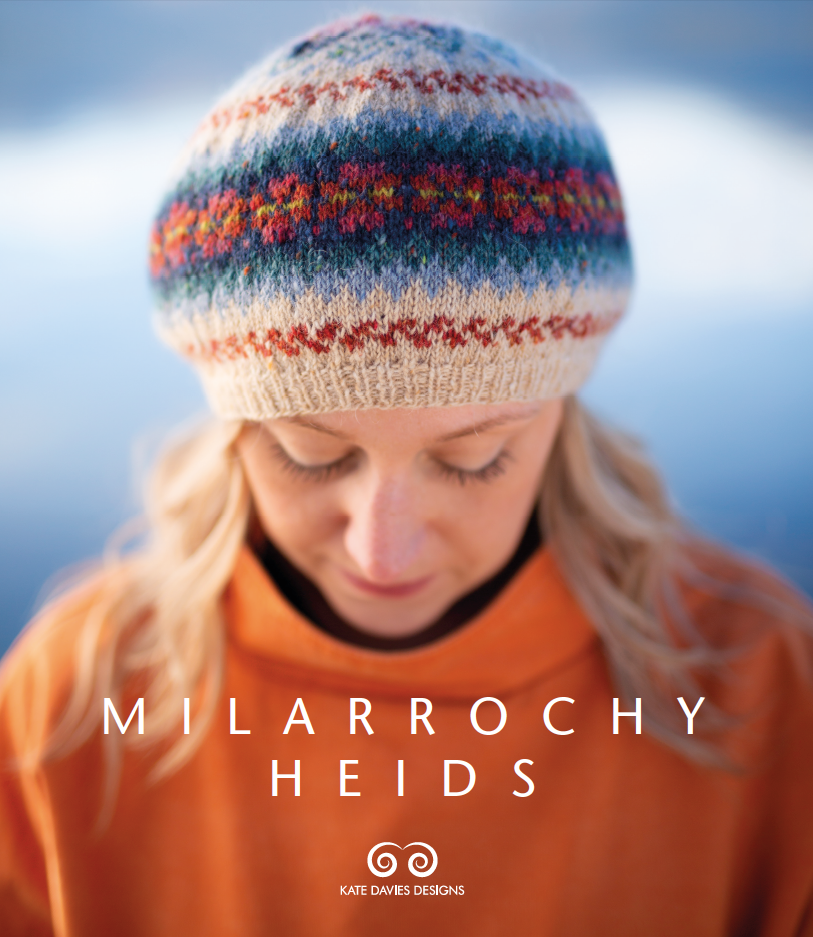 I used to read almost exclusively fiction, but now I find myself interested in the stories of people who were or are participants in and observers of history, as well as novels by and about people who are different than me — live in a different part of the world, speak a different language, or have experiences I will never have (for good or ill).  I want to learn more about my chosen hobbies of knitting and spinning, try new techniques and improve overall.  To that end, I have set myself the goal of knitting my way through Milarrochy Heids by Kate Davies.  She has also written a memoir, Handywoman, which is on my reading list, as is the memoir of Jane Hawking, who was married to Stephen Hawking for thirty years.  If the film The Theory of Everything is to be believed, without her there would have been no Brief History of Time.  I am embarrassed to say that it never occurred to me that he had been married and that his wife would have been his primary caretaker, facing all of the challenges that responsibility would entail.
There are plenty more titles I could add to the list, along with movies to see, podcasts to explore, and music to hear, but they could (and probably should) merit posts of their own.  Or I will post sidebar lists.  Or both.
How this writing thing is going to work is still a mystery, but I am to keep writing because writing is writing.